My Blog
Posts for: June, 2018
By Huckman Dental Professionals
June 20, 2018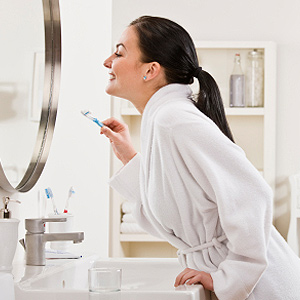 Tooth decay is a primary cause of tooth damage and loss, with annual treatment costs in the billions of dollars. It arises mainly from oral bacteria, which proliferates in the absence of effective oral hygiene. There are, however, other risk factors besides poor hygiene that could make you more susceptible to this disease.
Many people, for example, have genetically inherited deeper grooves (fissures) and depressions (pits) than the average tooth anatomy. These may be harder to reach with a toothbrush and can become havens for bacterial plaque. Others may have health conditions that indirectly affect the mouth: bulimia or anorexia, psychological conditions that involve self-induced vomiting, or GERD, gastro-esophageal reflux disease, in which stomach acid could regurgitate into the mouth. These conditions could result in a highly acidic mouth environment.
Some medical and — ironically — dental treatments could also increase your tooth decay risk. Some medications can reduce saliva flow, which inhibits acid neutralization and re-mineralization of enamel. Retainers, braces, bite guards or other dental appliances may also reduce the saliva wash over teeth, and can make brushing and flossing more difficult.
There are also risk factors that result from our lifestyle choices. Eating a lot of foods rich in sugars and other carbohydrates, for example, or acidic beverages like soda, energy or sports drinks contributes to the rise of bacteria in our mouths.
There are ways to reduce the effects of these risk factors. In addition to a daily habit of effective brushing and flossing, you should also include semi-annual cleanings and checkups at our office a part of your routine. If you have genetic, medical or dental issues that are out of your control, we can discuss solutions, such as alternatives to medications or different techniques for cleaning around dental appliances. For lifestyle-related factors, you should consider removing the habit or modifying it: for example, snacking at specific times or drinking acidic beverages only at mealtime.
While tooth decay is a serious, destructive disease, it is highly preventable. Addressing all your risk factors, not just hygiene, will reduce your chances of having it.
If you would like more information on tooth decay prevention, please contact us or schedule an appointment for a consultation. You can also learn more about this topic by reading the Dear Doctor magazine article "Tooth Decay: How to Assess Your Risk."
By Huckman Dental Professionals
June 10, 2018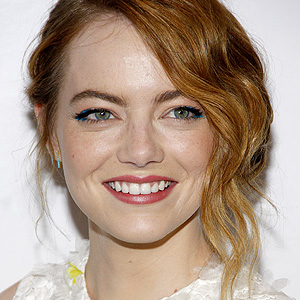 It's no secret that many of Hollywood's brightest stars didn't start out with perfectly aligned, pearly-white teeth. And these days, plenty of celebs are willing to share their stories, showing how dentists help those megawatt smiles shine. In a recent interview with W magazine, Emma Stone, the stunning 28-year-old star of critically-acclaimed films like La La Land and Birdman, explained how orthodontic appliances helped her overcome problems caused by a harmful habit: persistent thumb sucking in childhood.
"I sucked my thumb until I was 11 years old," she admitted, mischievously adding "It's still so soothing to do it." Although it may have been comforting, the habit spelled trouble for her bite. "The roof of my mouth is so high-pitched that I had this huge overbite," she said. "I got this gate when I was in second grade… I had braces, and then they put a gate."
While her technical terminology isn't quite accurate, Stone is referring to a type of appliance worn in the mouth which dentists call a "tongue crib" or "thumb/finger appliance." The purpose of these devices is to stop children from engaging in "parafunctional habits" — that is, behaviors like thumb sucking or tongue thrusting, which are unrelated to the normal function of the mouth and can cause serious bite problems. (Other parafunctional habits include nail biting, pencil chewing and teeth grinding.)
When kids develop the habit of regularly pushing the tongue against the front teeth (tongue thrusting) or sucking on an object placed inside the mouth (thumb sucking), the behavior can cause the front teeth to be pushed out of alignment. When the top teeth move forward, the condition is commonly referred to as an overbite. In some cases a more serious situation called an "open bite" may develop, which can be difficult to correct. Here, the top and bottom front teeth do not meet or overlap when the mouth is closed; instead, a vertical gap is left in between.
Orthodontic appliances are often recommended to stop harmful oral habits from causing further misalignment. Most appliances are designed with a block (or gate) that prevents the tongue or finger from pushing on the teeth; this is what the actress mentioned. Normally, when the appliance is worn for a period of months it can be expected to modify the child's behavior. Once the habit has been broken, other appliances like traditional braces or clear aligners can be used to bring the teeth into better alignment.
But in Stone's case, things didn't go so smoothly. "I'd take the gate down and suck my thumb underneath the mouth appliance," she admitted, "because I was totally ignoring the rule to not suck your thumb while you're trying to straighten out your teeth." That rule-breaking ended up costing the aspiring star lots of time: she spent a total of 7 years wearing braces.
Fortunately, things worked out for the best for Emma Stone: She now has a brilliant smile and a stellar career — plus a shiny new Golden Globe award! Does your child have a thumb sucking problem or another harmful oral habit? For more information about how to correct it, please contact us or schedule an appointment for a consultation. You can learn more in the Dear Doctor magazine article "How Thumb Sucking Affects the Bite."